Prof. Dr. Astrid Böger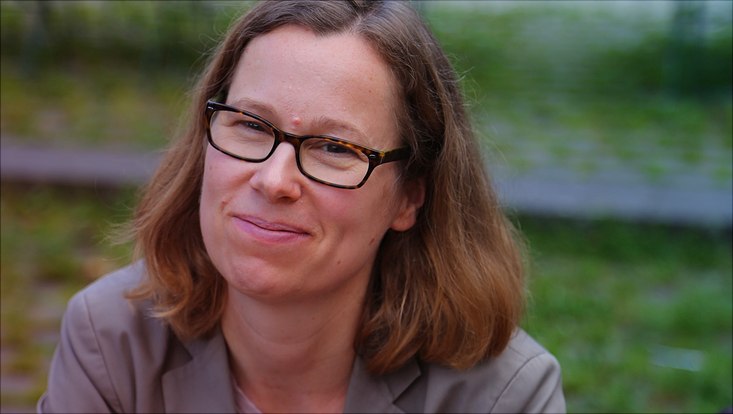 Curriculum
After studying at Bremen, Düsseldorf, and Duke University in North Carolina, receiving her doctorate in American Studies at Düsseldorf University, and having held an associate professorship at Radboud Universiteit Nijmegen in the Netherlands, Astrid Böger has been professor of North American Literature and Culture at Hamburg University since 2009. She has received a number of prestigious scholarships and awards, such as a Fulbright post-doc Fellowship, which she used for primary research for her work on the early American World's Fairs as important sites of cultural formation. Böger is the author of three monographs to date, Documenting Lives: James Agee's and Walker Evans's 'Let Us Now Praise Famous Men' (1994), People's Lives, Public Images: The New Deal Documentary Aesthetic (2001), and Envisioning the Nation: The Early American World's Fairs and the Formation of Culture (2010). In addition to several co-edited volumes on gender studies and transnational visual culture, she has published numerous scholarly articles on a wide range of topics in contemporary U.S. American culture. A new collection of essays, on U.S. American popular culture (co-edited with Florian Sedlmeier), is slated to appear in 2022. Moreover, Böger is a member of a DFG-funded research network on Theme Park Studies and contributor to the forthcoming volume on Key Concepts in Theme Park Studies emerging from it. She is also the director of the Research Center for Graphic Literature (Arbeitsstelle für Graphische Literatur) at Hamburg University, and regularly teaches courses on comics and graphic novels.
Publications (selection)
Astrid Böger and Florian Sedlmeier (eds.): U.S. American Culture as Popular Culture. American Studies: A Monograph Series. Heidelberg: Universitätsverlag Winter, 2022 (in preparation).
Astrid Böger and Nicole Maruo-Schröder (eds.): Envisioning Justice: Mediating the Question of Rights in American Visual Culture. A Special Issue of the European Journal of American Studies, 13.4 (2018).
Astrid Böger: "Shaun Tans The Arrival und die Kunst visueller Assoziation", in: Andrea Sabisch and Manuel Zahn (eds.): Visuelle Assoziationen. Bildkonstellationen und Denkbewegungen in Kunst, Philosophie und Wissenschaft. Hamburg: Textem Verlag, 2018, pp. 280-293.
Astrid Böger: Envisioning the Nation: The Early American World's Fairs and the Formation of Culture. Frankfurt/Main, New York: Campus Verlag, 2010.
Astrid Böger and Christof Decker (eds.): Transatlantic Perspectives on American Visual Culture. A Special Issue of Amerikastudien/American Studies, 52.1 (2007).
---
Research project: Imaginaries of Superpowers: Envisioning female strength in U.S. Comic Books
My research project focuses on female superheroes of U.S. American provenance which, more or less on a par with the likes of Superman, have emerged in the early 1940s and rescued humankind from countless imaginary and, at times, very real catastrophes within the fictional universe of serially produced comic books ever since. My main interest, however, lies less in the narrative level of such heroic storylines; instead, I would like to explore the formal level of the so-called ninth art. For instance, how do characters such as Wonder Woman move through time and space, and which established aesthetic models have been adopted from the more traditional visual arts and updated for the exigencies of a popular culture industry mainly aiming for younger and frequently lesser educated audiences? How does the predominant use of primary colors for the images frequently overpowering the language of comics affect the reading experience? Moreover, how is the powerful female body staged in superhero comics? And what role do the genre-defining superpowers play in this regard? In my observation, these are more consistent with real scientific advancements of the twentieth century than what is generally assumed. Arguably, however, the most explosive force of superheroes – male or female – lies in their bold enactment of the changed social conditions in late modernism, where individual agency is regarded as a key strength required to succeed and, indeed, survive in an increasingly hostile world hinging on good vs. evil forces.
---
Research results: Imaginaries of Superpowers: Envisioning female strength in U.S. Comic Books
In my research project, I analyze U.S. American comics with female superheroes, which have appeared continuously since the early 1940s and become an important part of global popular culture, not least owing to their numerous transmedial adaptations. How do characters such as Wonder Woman move across time and space, and which models from the more traditional arts including painting and sculpture have been appropriated to achieve a satisfying visual rendition? The color scheme with its emphasis on primary colors is an important factor in this regard, as is the representation of the powerful female body. Some important differences between male and female superhero comics can be noted: Whereas Superman and his ilk tend to literally overpower their enemies with sheer physical force, female superheroes including Wonder Woman often strike different poses, frequently by resorting to classical contrapost, which suggests a rather cool and relaxed attitude reflecting her physical but also to her mental strength.
Another aim of my research project was the definition of formal elements that can be understood as a visual language of comics or, following Cohn (2013), as American Visual Language, which has evolved in large part along with action comics. Speed and motion lines play an important role in this regard, as well as onomatopoetic expressions in varying size and color, which immediately catch the eye and simplify the reading of comics significantly. As an interim conclusion, one can note that comics have offered a popular solution to the old problem of representing dynamic movement in a static, two-dimensional medium. What is more, female superhero comics have broadened the spectrum considerably, a clear indication of women's more empowered position in the real world.