Prof. em. Dr. Hartmut Böhme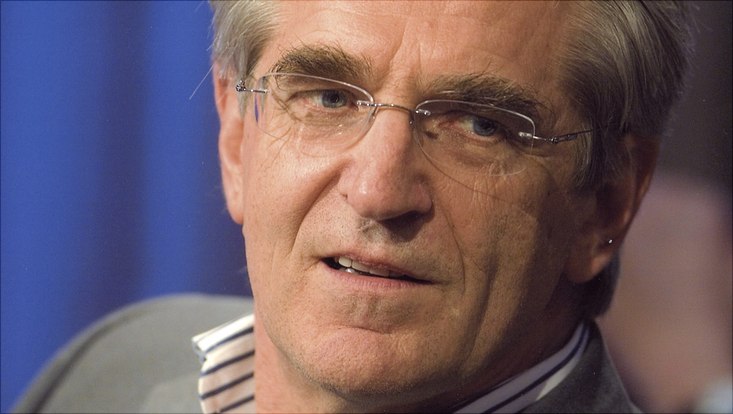 Curriculum

Hartmut Böhme, 1977-92 Professor of Modern German Literature at University of Hamburg; 1993-2012 Professor of Cultural Theory and History of Mentalities at Humboldt University of Berlin; visiting professorships in the United States, Italy, Japan and other countries; 2005-12 spokesperson of the Collaborative Research Center (DFG SFB) "Transformationen der Antike" ('Transformations of Antiquity'); holder of the Meyer-Struckmann-Prize 2006, as well as the Hans-Kilian-Prize 2011.
Publications (selection)

Books published since 2010: Aussichten der Natur, 2016. – Natur und Figur. Goethe im Kontext, 2016. – (co-edited with Beate Slominski, Bernd Kordaß): Das Dentale. Faszination des oralen Systems in Wissenschaft und Kultur, 2015. – Fetishism and Culture. A different Theory of Modernity, 2014. – (co-edited with Beate Slominski): Das Orale. Die Mundhöhle in Kulturgeschichte und Zahnmedizin, 2013. – (with U.C.A. Stephan, Werner Röcke): Contingentia. Transformationen des Zufalls, 2015. – Der anatomische Akt. Zur Bildgeschichte und Psychohistorie der frühneuzeitlichen Anatomie, 2012. – (ed.): Transformation: Ein Konzept zur Erforschung kulturellen Wandels, 2011. – (co-edited with Claudia Benthien, Inge Stephan): Sigmund Freud und die Antike, 2011. – (co-edited with Marco Formisano): War in Words. Transformations of War from Antiquity to Clausewitz, 2010. – (co-edited with Natascha Adamowsky, Robert Felfe): Ludi Naturae. Spiele der Natur in Kunst und Wissenschaft, 2010. – (co-edited with Georg Toepfer): Transformationen antiker Wissenschaften, 2010. – (co-edited with Johannes Endres): Der Code der Leidenschaften. Fetischismus in den Künsten, 2010. https://www.hartmutboehme.de/
---
Research project: Morphology. The Power of Form - the Forces behind the Forms

The title contains two quotations: the first part is a quotation from Goethe, while the second part is the title of an art exhibition from 2016/17. On one hand, the project deals with the fact that forms - in nature, in the arts - however much they may be regarded as immobilized, crystallized entities, they display evocations, effects, agency, i.e. forces. On the other hand, forms themselves represent effects of forces whose manifestations, expressions, objectivations they are. There is no force that does not generate forms; and not a form that does not exhibit dynamis, i.e. potencies of impact. Yet both aspects are rather poorly explained, although the discourses on the subject are centuries old. Within the context of my research on the aesthetics of nature, I focus on a phase of transformation coinciding with the biographical data of Alexander von Humboldt in order to investigate the process off of organic and aesthetic forces becoming immanent. Humboldt and Goethe are my main references - and along with them scholars who were influential for both, such as Forster, Herder, Kant, Kielmeyer, Blumenbach, Carus, Burdach and, Schelling. Goethe and Humboldt are both less concerned with physical forces, which were canonical in the framework of Newtonian mechanics, nor particularly with the discoveries of electrical and chemical forces. Instead, types of force become significant which are characteristic of living entities, i.e. above all vital force. Yet Humboldt as well as Goethe also assume that signs that encode, express and impart meaning are themselves manifestations of force: they are perceived, experienced and recognized as such by recipients. Which concepts of (performative) force can be discovered in contemporary semiotics and linguistic theory by Vico, Locke and Wilhelm von Humboldt among others, as characteristics of language itself?
---
Research results: Morphology. The Power of Form - the Forces behind the Forms
During the fellowship I worked on the following questions:
1. Morphology
In everyday perception, forms - in nature, in the arts - are regarded as static entities, but they also show effects, agencies, evocations of moving forces. On the other hand, forms are themselves effects of forces of which they are manifestations or objectivations. There is no force that does not produce forms; and no form that does not show dynamis.
In the context of my projects on the aesthetics of nature, I focused on the transformational phase that coincides with the age of Alexander von Humboldt. While Humboldt and Goethe were the key topics, scholars such as Forster, Herder, Kant, Blumenbach, Kielmeyer, Reil, Carus, Burdach, Schelling were consulted. The focus was on such (new) types of force that were assumed to be characteristics of living entities, especially vital force. Furthermore, concepts of force are also discovered in contemporary semiotics and theory of language - as features of language itself, for example in Vico, Locke, Herder and W. v. Humboldt.
2. Goethe's concept of force in relation to form
The "protean mutability of forms" (Goethe) finds support in the generality of type. 'Gestalt' (morphé) is not a static concept, but each formation is a moment in the continuum of transformations. 'Gestalt' is polar in character. What is stable about it allows the recognisability of a specimen; what is variable about it allows countless modifications up to and including metamorphosis.
Goethe defines morphology as "the mobile life of nature". Firstly, morphology is conceived from the logic of the living organism, which is itself both: cause and effect, and thus self-organised. And secondly, any external purposefulness of entities is rejected. These are purposes in themselves.
A double matrix applies: On the one hand, one constructs nature in the form of the legal unity of its phenomena (natural science); on the other hand, one interprets nature according to the types of its varying Gestaltwerdung (aesthetics of nature).
Humboldt and Goethe are to be read in this double perspective. They do not doubt the truthfulness of causality: this is our form of ensuring survival in nature. But nature - like ourselves - also behaves aesthetically and shows "the expressive diversity of living nature" (J. H. Reichholf).
Humboldt and Goethe find a common point of reference in J. F. Blumenbach (Über den Bildungstrieb ..., 1781) and his introduction of the nisus formativus. What are the forces that generate living things, give them form and make them reproducible? The formative instinct is an elementary force that underlies all forces of organic bodies: Generation, Nutrition and Reproduction. The instinct of formation is the condition that "with such incessant destruction from one side and just as incessantly continued reproduction from the other" the morphology of the form persists.