Prof. Dr. Karin Leonhard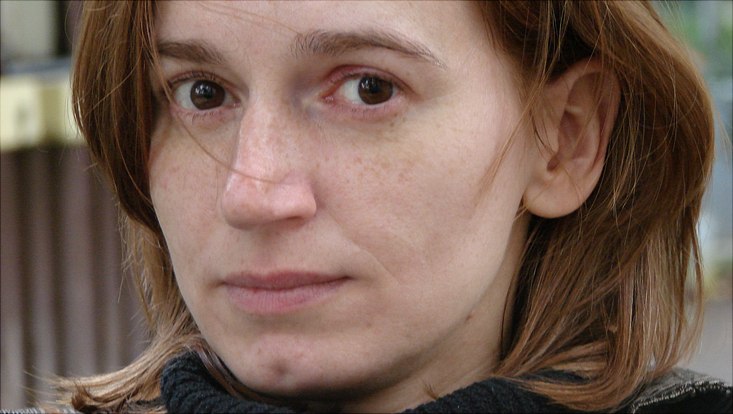 Curriculum
Karin Leonhard is Professor for Art History at Konstanz University, Germany, with a focus on Dutch and British Art History and Theory. Before, she has been Professor for Art History at Bonn University, Senior Fellow at the Max Planck Institute for the History of Science, Berlin, as a member of the research group 'Art and Knowledge in pre-modern Europe', and Assistant Professor at the Department of Art History, KU Eichstätt-Ingolstadt, Germany, where she returned to after a two-year research fellowship at the Kunsthistorisches Institut in Florenz (Max-Planck Institute). She received her doctorate in Munich with a dissertation on optics and perspective in Vermeer's interior paintings, and since then she has specialized in the history of science and art of the early modern period. A main focus of her research lies in the history and theory of space and perspective and of light and color. She has also studied the history of concepts of creativity, and, more generally, the interrelationship between art theory and natural philosophy. It is within this topical framework that she has completed her habilitation on the concept of the "Bildfeld" or "campo" in 17th-century nature pieces and still life paintings.
Publications (selection)

Das gemalte Zimmer. Zur Interieurmalerei Jan Vermeers (Munich, 2003)
Bildfelder. Stilleben und Naturstücke des 17. Jahrhunderts (Berlin, 2013) [winner of the translation prize of the Börsenverein des deutschen Buchhandels]
Co-edited with Claudia Fritzsche and Gregor J. M. Weber: Ad Fontes! Niederländische Kunst des 17. Jahrhunderts in Quellen (Petersberg, 2013)
Co-edited with Tawrin Baker, Sven Dupré and Sachiko Kusukawa: Early Modern Color Worlds (Leiden/Boston: Brill, 2015)
Co-edited with Frank Fehrenbach and Robert Felfe: Kraft, Intensität, Energie. Zur Dynamik der Künste zwischen Früher Neuzeit und Moderne. (De Gruyter, 2017)


---
Research project:  The Crisis of Generative Power in Restoration England. On "Ruined Past" and "Powerful Renewal" between Charles I and Charles II
I am interested in the relationship between a ruined past and its "Restoration" in 17th-century England, and in it the role creativity plays in fine art. In this context, with "ruined past" I particularly think of a ruined succession, for with the execution of Charles I in 1649 the king's virility was also symbolically negated. The abolition of the monarchy during the Interregnum forced his surviving son Charles II into exile, where for 14 years, despite limited funds, he led a dissolute life. On the restoration of the monarchy in 1660 he returned to London in triumph to become the last English king to claim absolute monarchy. Closely linked to his return was the career of Peter Lely, originally from Westphalia, who was trained as a painter under Pieter de Grebber in Haarlem. In 1643 Lely arrived in London, where he secured commissions at court and eventually become portraitist to Charles I. During the period of the Civil War and Interregnum he successfully worked for Cromwell and the Roundheads, but in a rapid career ascent after the return of Charles II in 1660 he managed to become the Restoration's most celebrated painter. His role model, and some respects his actual predecessor at the English royal court, was Anthonis van Dyck; a few Van Dyck paintings were later in his possession, for Lely was an avid collector of antique sculptures and Italian—especially Venetian—painting and a great admirer of the art of Van Dyck, whom he thought of as a forefather but at the same time aimed to surpass. Part of my investigation will be devoted to a comparison of the two artists, including an attempt to link Lely's notion of his own succession from Van Dyck, reflecting the dissolution of a symbolic order, with the altered political situation of his time. Of central interest is the shift of royal potency from the political realm to the monarch's physical person—to put it in a nutshell: whereas Charles I assured the royal succession because he believed that he ruled by hereditary divine right, Charles II surrounded himself with whores and sired bastards.