Prof. Dr. Sabine Mainberger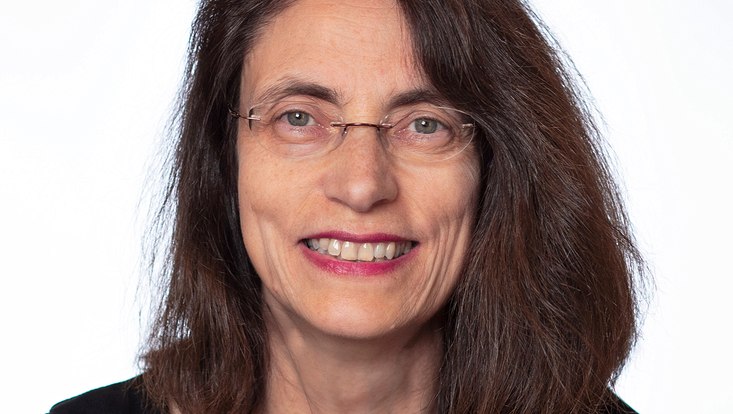 Curriculum
Sabine Mainberger has been Professor of Comparative Literature at the University of Bonn since 2010. She has a PhD in philosophy and a postdoctoral degree (Habilitation) in general and comparative literature. Her research focuses on literatures of various ancient and modern languages, aesthetics and art theory, literature, art and the history of knowledge, literary forms of philosophy, history and theory of writing, line practices and line discourses since antiquity. She is currently doing research on concepts and practices of gift giving and the arts.
Publications (selection)
Linien – Gesten – Bücher. Zu Henri Michaux, Berlin/Boston: de Gruyter, 2020 (Monograph).
Experiment Linie. Künste und ihre Wissenschaften um 1900, Berlin: Kulturverlag Kadmos, 2010 (Monograph).
Die Kunst des Aufzählens. Elemente zu einer Poetik des Enumerativen, Berlin/New York: De Gruyter, 2003 (Monograph, postdoctoral thesis (Habilitation)).
in cooperation with Esther Ramharter (ed.): Linienwissen und Liniendenken. Berlin/Boston: de Gruyter, 2017.
in cooperation with Neil Stewart (ed.): À la recherche de la 'Recherche'. Les notes de Joseph Czapski sur Proust au camp de Griazowietz, 1940-1941/ Józef Czapskis Notate zu Proust im Gefangenenlager Grjazovec, 1940-1941, Lausanne: Les Éditions Noir sur Blanc, 2016 (deutsch und französisch).


on gifting and the arts:

Grazia, Gabe und Salz. Tischszenen mit François Ier und Benvenuto Cellini, in: Deutsche Vierteljahrsschrift für Literaturwissenschaft und Geistesgeschichte (2022) 96.1: 1–34. https://doi.org/10.1007/s41245-022-00139-9
'Grazie', charis, Gabe. Winckelmann gelesen mit Marcel Mauss, in: Deutsche Vierteljahrsschrift für Literaturwissenschaft und Geistesgeschichte (2021) 95.3: 255-312. https://doi.org/10.1007/s41245-021-00131-9
---
Research project: The Binding Force of Gifts: Art, Agonism, Sociality - Scenarios of a Work in Progress
Gifts, as understood in Marcel Mauss's Essai sur le don (1923/24), bring groups and individuals into a state of mutual obligations that must be fulfilled and yet are considered voluntary. In contrast to economic and contractual relationships, the ties created by giving, receiving and reciprocating gifts are not calculable, they have a lasting and permanent effect, involve the actors in their entirety and are agonistic. Reciprocity here doesn't mean equivalence of gift and return, nor symmetry of power between the actors. What is crucial is that those involved become partners and form alliances. Gifts act as an extraordinarily powerful binding force. Usually they serve to bring peace, but they may also perpetuate hostility by other means.
Gifts have to do with conviviality: in the sense of feasts and their atmosphere of generosity and prodigality, and in the more general sense of living together.
In both respects, the arts are pivotal. They belong to the celebrations and, like them, are themselves gifts, but they are also particularly well suited to expressing and reflecting the complex interactions and interdependencies involved in giving.
For my attempt to link the arts (including literature) and their theories with the practices and concepts of the gift, those readings of Mauss's essay that stress the symbolic functions of the gift and its importance for mutual recognition are of primary interest.
I trace the intersections of the semantic field of charis, gratia, grazia, grâce, etc., which is so important for European culture, with that of the gift, and I analyse in different historical scenarios how the arts and social relations of giving, which also have economic, political, ethical, legal and religious dimensions, are mediated.
Topics of individual studies are, for example, charis and violence in selected Greek tragedies; a theory of art based on gift-giving in Pliny the Elder's Natural History; B. Castiglione's social aesthetics; agonistic conviviality of B. Cellini and the French king (see publications); Winckelmann's gratia as social recognition according to the Greek model (see publications); gift-giving in Schiller's aesthetics; conviviality and war in the modern social novel; artists and their sociality in 20th-century avant-gardes; inversion of the gift paradigm in experimental art and literature around 2000.
During my time as a Fellow, I would like to present excerpts from this ongoing work, finalise one or two essays and write a first draft of one more.