Conferences
Conception: Frank Fehrenbach, Dominik Hünniger, Laura Isengard, Gerd Micheluzzi, Cornelia Zumbusch
Date: 9 – 11 June 2020
Venue: Warburg-Haus, Heilwigstraße 116, 20249 Hamburg
No registration required. As of May 1, 2022, all access regulations and the requirement to wear face masks will no longer apply to events in Hamburg. For self-protection, the UHH hygiene plan still recommends wearing an FFP2 mask in closed rooms.

The lecture will additionally be made available as a live stream. To participate in the stream, prior registration is required: https://www.conferences.uni-hamburg.de/event/253/
---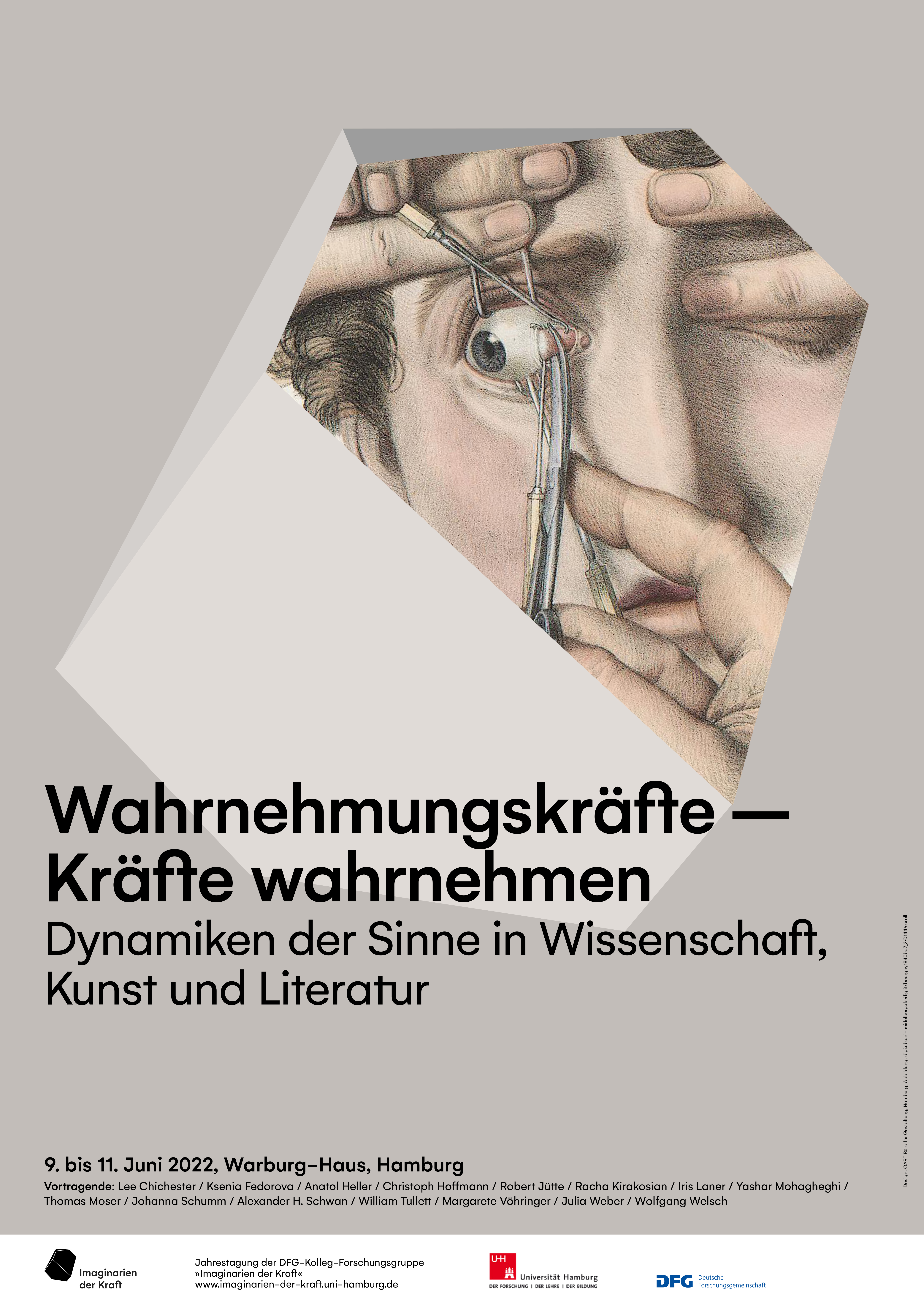 ---
Conception: Frank Fehrenbach, Lutz Hengst, Frederike Middelhoff, Cornelia Zumbusch
Date: 16 – 18 January 2020
Venue: Warburg-Haus, Heilwigstraße 116, 20249 Hamburg
No registration required.
---